Find the latest SEOEA-R Newsletter on the menu above.
Previous OEA-R Newslines  are now available by clicking on the OEA-R News Archives link in the menu above.
The OEA-R Fall Conference will be held Thursday, September 14, 2017, 9::30 AM to 3:00 PM at the OEA Office in Columbus.  Information and registration form may be found here.
Thanks to Christine McVicar who has served as the SEOEA representative to the OEA-R Executive Board.  She was recognized at the last OEA-R board meeting and also the last SEOEA Executive Committee for her dedicated service.  Effective September 1, 2017, SEOEA Past President Jane Miller will assume this role.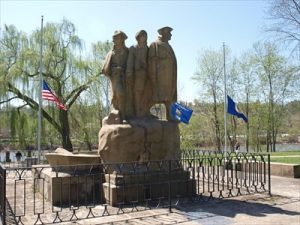 SEOEA-R's THIRD ANNUAL LUNCHEON
10 A.M. to 3 P.M. on Thursday, November 9, 2017
at The Best Western, 701 Pike Street, Marietta OH 45750
More registration and local information at the registration link above.
FYI: Marietta is an interesting place to visit so we & Best Western are offering a special SEOEA-R rate ($60 + taxes) on November 8th and/or 9th.  Call 740-374-9660
Welcome to the SEOEA-R web site.  For those nearing retirement or retiring after this year, now is the time save on your retired memberships.
FIRST YEAR OF OEA-R MEMBERSHIP IS FREE, courtesy of OEA, when you join NEA-R which costs $30 per year.
After the first year, you will pay only $45 per year for unified membership with OEA-R costing $15 and NEA-R costing $30.  On the other hand, an OEA-R Lifetime membership is available for a onetime payment of $100 and the NEA-R Lifetime membership is available for a one time payment of $250.  You may buy either an OEA-R Lifetime Membership or the NEA-R Lifetime Membership or both, however, if buying just one lifetime membership, you must join the other organization as an annual member.
You can purchase the membership option of your choice with a credit card online at
http://www.nea.org/JoinNea
or by visiting
www.ohea.org
clicking the "Join" menu link, then selecting to join OEA-Retired. While you can join online with a credit card, you can also print off a form to mail with a check to OEA.